Electric Avenue at Downtown Grand Junction's Car Show
September 16 @ 9:00 am

—

3:00 pm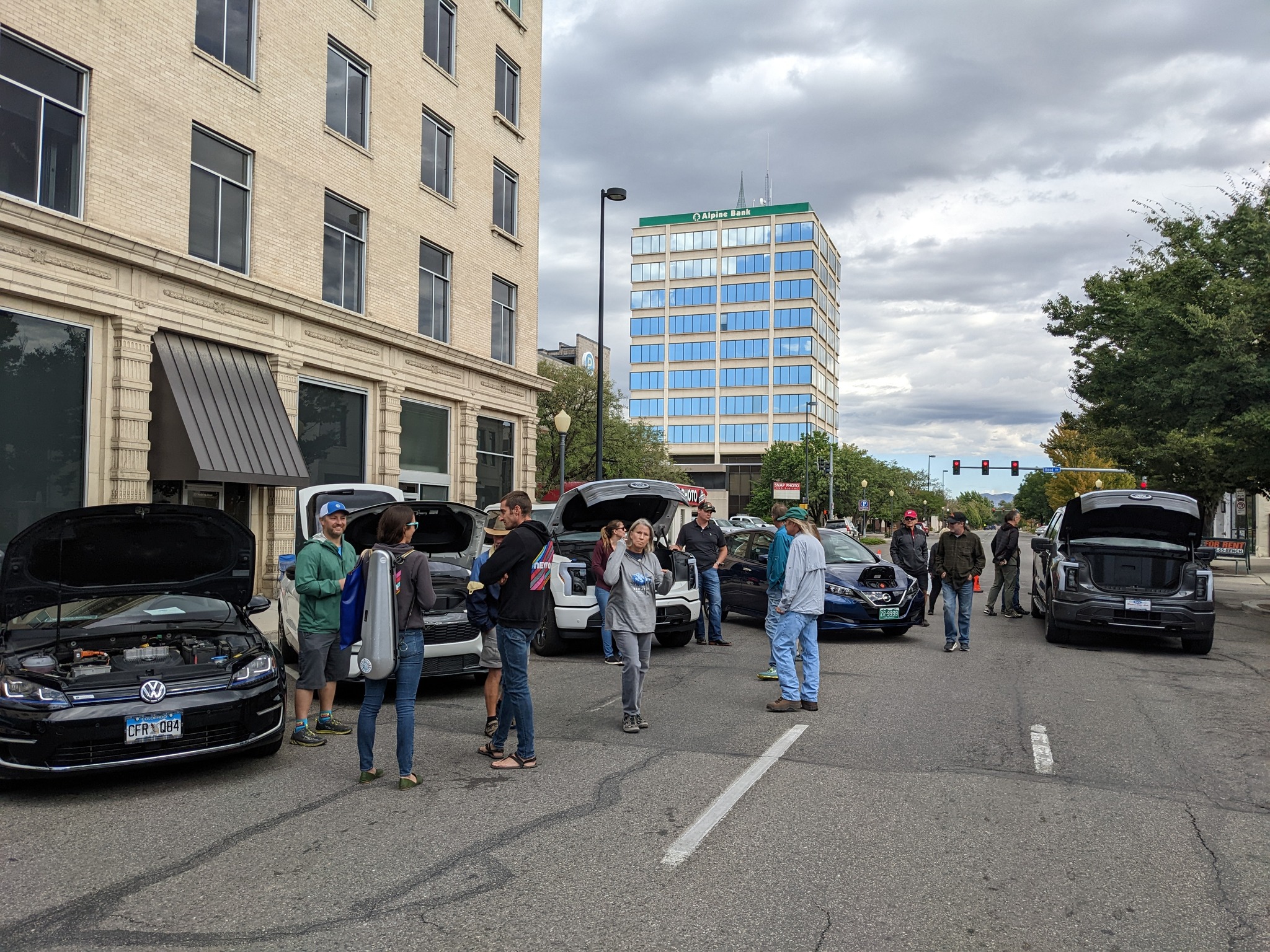 Reg­is­tra­tion is now open for the Down­town Car Show! Every year, the West­ern Col­orado EV Club and West­ern Col­orado Tes­la Club help fill "Elec­tric Avenue", a sec­tion at 5th and Main, with EVs.
It's always fun to get a group of like-mind­ed EV own­ers and a diverse range of EV makes and mod­els togeth­er to chat. As a pub­lic out­reach event, it's a great forum to help the gen­er­al pub­lic see the range of EVs avail­able and to ask actu­al own­ers about what it's like to dri­ve elec­tric in West­ern Colorado.
Reg­is­tra­tion is through Down­town Grand Junc­tion, costs $40, and includes a com­pli­men­ta­ry hat or t‑shirt.
More info here.
Related Events