The Zero SR/S Electric Motorcycle
It's not everyday you see an electric motorcycle. We almost didn't notice that it was electric until realizing the lack of noise meant it didn't have a loud gas engine. "They're one of only a handful in the state," said Rob Schwartz, owner of the Zero SR/S electric motorcycle. He bought it in July of 2021 from a Harley Davidson dealership in Colorado Springs and has loved riding it since. 
The motorcycle gets around 90-120 miles and has a maximum speed of 124 mph. (Rob confirmed it can be a bit nerve-wracking getting instant torque on a motorcycle!) It also has four regeneration modes, plus a custom option, allowing the rider to toggle between regenerative braking strengths to soften or increase acceleration, extend range or gain better traction in poor weather conditions. It can be charged fully on a Level 1 charger in 4 hours, or on a Level 2 charger in around 45 minutes.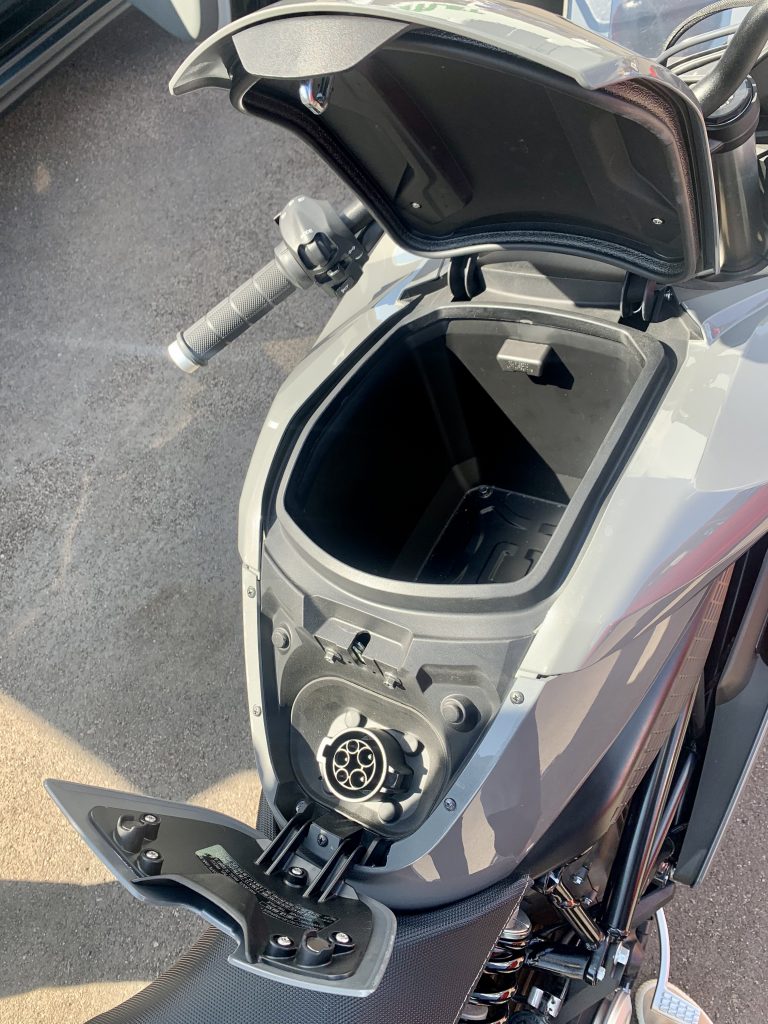 The bike can be connected to the Zero Motorcycles smartphone app which notifies the rider of its charging status, can monitor location status and alerts, share ride data with others, and perform system upgrades and updates. Storage can be found inside the seat, as well as factory-installed charging ports for your phone. The electric motor and the 14.4 kWh battery, called a "power pack", are located underneath. Electric motorcycles also require less maintenance than gas-powered motorcycles do. Riders don't need t worry about oil or oil filter changes, coolant changes (electric motorcycles do not require coolant as they don't get as hot as gas-powered motorcycles do), or any work with clutches or spark plugs. Plus, the Zero SR/S uses a drive belt instead of a chain, cutting back on even more maintenance.