FATTE Bikes: Fat Tire Electric Bikes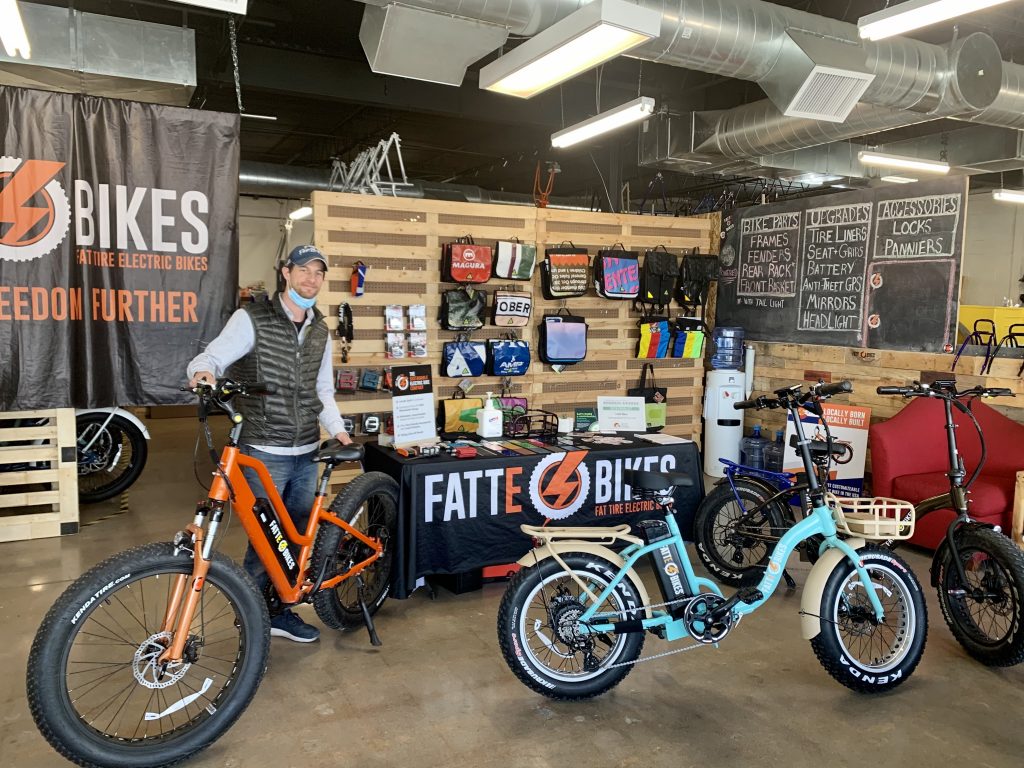 There's more to electrifying your ride than just driving electric. You can bike electric, too! Kenny Fischer, the co-founder of FattE Bikes, spoke with us about this unique electric bike shop in Denver.
Electric bikes are a great, eco-friendly transportation option to improve our air quality and avoid emitting more greenhouse gases. Because walking isn't always the most practical mode of transport and driving an electric car can be more burdensome for shorter distances, e-bikes are an efficient and convenient option! By riding an e-bike, you won't have to worry about long uphill climbs, arriving at work dripping in sweat, or planning out your commute to make sure you get where you want to be on time. Electric bikes allow you the sense of freedom and exploration that traditional bikes offer without the effort and burnout of the process. They'll allow you to bike further, make long distances feel short, and are a great mode of micro-mobility. Electric bikes have all the functionality of a regular bike, with all the fun of a vehicle! 
At FattE Bikes, which stands for Fat Tire Electric Bikes, each bike is custom-made in-house for its rider. Because these bikes are locally made in Denver at the company's solar-powered facility, you can be sure you're getting top-of-the-line quality control and personalized service along with a commitment to sustainability. There are no cookie-cutter options at FattE Bikes, making it a unique shop for your unique needs. After choosing which bike type you prefer, you can customize the colorway, choose your own seat and handlebar grips, upgrade your bike's battery to give you more range, and add accessories like anti-theft GPS, among other options. Each bike is equipped with fat tires, which give the bike better traction, improved stability, and allow all-terrain riding in all weather. Fat tires ensure a safe and comfortable ride, where you won't need to worry about potholes or uneven roads, making it a perfect year-round commuter. In addition, electric-assist takes the effort out of a strenuous ride and the standard battery gets riders up to 45 miles of range or more. Each e-bike comes with a charger that can be plugged into any regular 110 or 120-volt outlet and will take 4-6 hours to fully charge from a dead battery, although most riders will never completely deplete their battery. 
Interested in trying out an electric bike? FattE Bikes offers free demos. Contact them to set up a test ride by appointment only, or set up a time to learn more about electric bikes in general. Once you get on an electric bike, you won't want to go back!